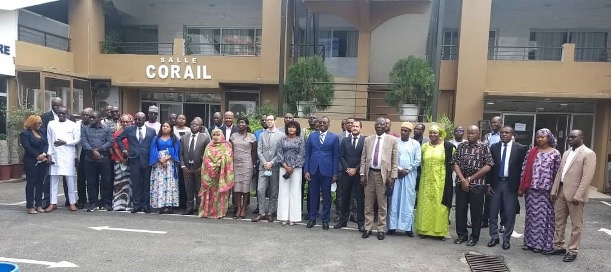 UNODC Global Firearms Programme Regional meeting to promote international cooperation in West Africa to address firearms trafficking
Activity description
On 23 and 24 September 2021, for the third consecutive year, the UNODC Global Firearms Programme (GFP) organised a regional meeting to exchange best practices in the conduction of operations against firearms trafficking in the region, in Abidjan, Cote d'Ivoire. Since 2011 the GFP has been working with countries in West Africa and in the Sahel to improve skills on the ground and contribute to preventing firearms trafficking. The regional meeting focused on the sharing of best practices and discussion of practical ways to improve international cooperation in the region to fight illicit firearms trafficking and related crime, including terrorism.
The initiative was supported by the National Commission on Small Arms and Light Weapons (SALW) of Cote d'Ivoire and by the G5 Sahel, and counted with over 50 participants from seven countries (Burkina Faso, Chad, Cote d'Ivoire, Mali, Mauritania, Niger and Senegal).
Project description
This activity was framed within UNODC's Sahel Programme, financed by the Governments of France, Germany and Italy, and aimed to effectively combat illicit trafficking in firearms and its linkages to organised crime, terrorism and other forms of crime in the region.
Type of Activity

Institutional capacity-building

Technical material or financial assistance
Focus of Activity
International instruments
Inventory and stockpile management
Small arms and light weapons (SALW) controls
Transit and trans-shipment controls
Partners
Implementers
United Nations Office on Drugs and Crime (UNODC)
Donors
Contact Details
Contact Person
Simonetta Grassi, Chief of Firearms Trafficking Section E-mail: simonetta.grassi@un.org
Organization
United Nations Office on Drugs and Crime – UNODC, Firearms Trafficking Section, Organised Crime and Illicit Trafficking Branch, Division for Treaty Affairs