EU-ATT Outreach Project II Roadmap Activity I for Zambia
Activity description
On 23-24 May 2018, BAFA conducted the First Roadmap Activity for Zambia under the second phase of the EU Arms Trade Treaty Outreach Project (ATT OP II) in Livingstone. In August 2017, Zambia became a new roadmap partner country and BAFA organized an Initial Visit to Lusaka in November 2017. During this activity the joint roadmap for Zambia was developed and it will be implemented over the course of the next two years. This first roadmap activity mirrored some of the roadmap's focal points.
In the opening ceremony, a representative of the Zambian Ministry of Defense, provided an overview on the current state of the art of the ATT implementation in Zambia. Then, the participants had the opportunity to discuss the legal aspects of ATT implementation. This session was followed by contributions on the establishment of a national control list. Furthermore, the role of interagency committee which has been recently established was discussed. The second day focused on presentations on licensing and interagency cooperation, which led to related debates among the Zambian stakeholders. Participants and experts also discussed record keeping and reporting requirements for ATT State parties.
The event in Livingstone was attended by 21 Zambian participants. BAFA was supported by ATT experts from Croatia, Ghana, Hungary and New Zealand.
Project description
The goal of 'EU ATT Outreach Project' is to support the early entry into force and effective implementation of the ATT. Upon request, the project will support a number of States in strengthening their arms transfer control systems with a view to being able to implement the ATT. The project also aims to increase awareness and ownership of the ATT at national and regional levels and therein contribute to its universalisation. The EU ATT Outreach Project has three different components: 1) Tailored National Assistance Programmes; 2) Ad-hoc Activities; and 3) Regional Seminars. National assistance programmes are developed in close cooperation with partner countries. Key elements of national assistance programmes are: an initial needs assessment visit; inclusive roadmap development; and, practical support follow up activities. The project is implemented by BAFA and co-funded between the EU and the Government of the Federal Republic of Germany.
Type of Activity

Sensitization and outreach
Focus of Activity
International instruments
Reporting on arms transfers
Partners
Implementers

German Federal Office for Economic Affairs and Export Control (BAFA)
Donors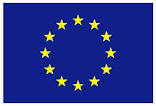 Contact Details
Federal Office for Economic Affairs and Export Control (BAFA)
Division 225
Address: Frankfurter Str. 29 – 35, 65760 Eschborn, Germany
Phone: +49 6196 908-2602
Fax: +49 6196 908 11-2602
Email: att@bafa.bund.de
Website: www.bafa.de/bafa/en/