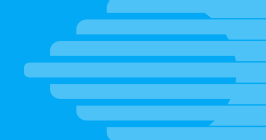 Philippines – ATT Outreach Project Roadmap Activity, Legal/Policy Workshop
Activity description
As part of the 'EUP2P export control programme for arms-ATT' (EUP2P-ATT), this two-day event involved over 30 participants from various Offices and Departments of the Philippine Government that are involved in the ATT ratification process. The EU Delegation in Manila provided some welcoming remarks before national experts from Austria, Croatia, Germany, the United Kingdom and Sweden led discussions during the different sessions on legal and policy issues.
The workshop offered an opportunity for participants to discuss the need for, and requirements of, effective strategic trade control in general and for the ATT in particular. Philippine officials presented the state of the legislative process with regard to the Strategic Trade Management Act (STMA), on the basis of which the Philippines planned to ratify the ATT. The experts from the EU and BAFA presented on the EU system of controls and provided several examples of licensing models in EU countries. The need to adopt criteria for the evaluation of licensing applications, either the more limited criteria of the ATT or the broader EU criteria, was emphasised by the team of experts. The EU Control Lists and their origin in the international export control regimes was discussed as well.
Project description
The 'EUP2P export control programme for arms-ATT', also known as the EU ATT Outreach Project (ATT-OP) - provided assistance to non-EU countries between April 2014 and April 2017 to contribute to the effective implementation of the ATT. The programme was co-financed by the Government of the Federal Republic of Germany under Council Decision 2013/768/CFSP. The programme assisted a number of non-EU countries, upon their request, in strengthening their arms transfer systems in line with the requirements of the Treaty and also engaged in an effort to reach out to countries not yet party to the Treaty.
Type of Activity

Legal or legislative assistance
Focus of Activity
International instruments
Partners
Implementers
German Federal Office for Economic Affairs and Export Control (BAFA)
Donors
Contact Details
Federal Office for Economic Affairs and Export Control (BAFA)
Division 225 – Outreach-Projects; Basic Principles
Frankfurter Straße 29 – 35
65760 Eschborn
Germany
Phone: +49 (0)6196 908-2602
E-mail: att@bafa.bund.de