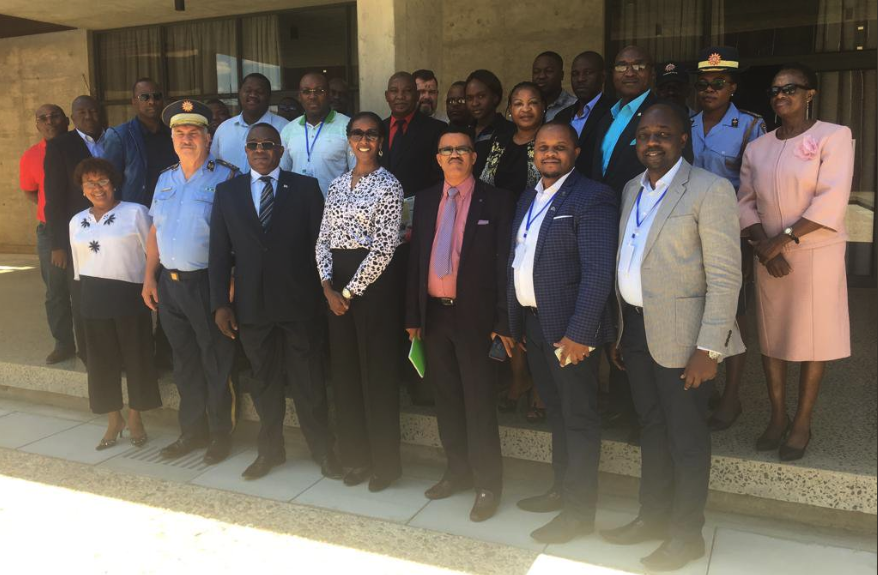 African Union Workshop to Review and Develop Namibia's National Strategic Plan on Small Arms and Light Weapons (SALW)
Activity description
From 18 to 22 February 2019 in Okahandja, the African Union organized a workshop for the Review and Development of Namibia's National Strategic Action Plan on Small Arms and Light Weapons (SALW). The workshop was part of a multi-phase process launched by the Namibian Ministry of Safety and Security to review the execution performance of the 2005 National Action Plan (NAP) on SALW, identify and document key environmental factors in order to compile strategic issues, and develop a five-year National Strategic Plan on Arms Control, Management and Disarmament for 2019-2023. The workshop was attended by nearly 60 participants drawn from the various divisions and branches of the Namibian Police Force (NAMPOL), the Ministry of Home Affairs and Immigration, Ministry of Industrialization, Trade and SME Development, Ministry of Environment and Tourism, Ministry of Gender, Customs, the Namibian NGO Forum Trust, Council of Churches, Guns Dealer Association, and private security companies. Participants were drawn from the capital and different regions of the country.
The workshop formed the second phase of the process and its objectives were to: a) present the findings from the situational analysis and performance review to a range of national institutions and stakeholders; b) review and develop the vision core values principles for the envisaged National Strategic Plan; c) assess the key strategic issues that should be taken into consideration; d) develop strategic themes and objectives; e) develop Key performance indicators, establish baselines and set targets; and f) outline of the draft 5-year strategic plan.
Project description
Controlling the illicit proliferation, circulation and trafficking of SALW is at the heart of the African Unions continued efforts to prevent conflicts, mitigate their adverse impact, and consolidate peace. Over the past decades, important policy and legal instruments have been adopted at the continental level in response to this problem, with considerable progress being made in their implementation by Member States. Recently, the African Union Assembly of Heads of State adopted the African Union Master Road Map of Practical Steps to Silence the Gun in Africa by the year 2020. The Road Map underlines that; controlling the illicit proliferation of small Arms, both into and within the continent, requires particular focus. In this respect, the Commission supports national consultative processes for the development of the strategic plans that are in line with international and regional instruments.
Type of Activity

Institutional capacity-building
Focus of Activity
Small arms and light weapons (SALW) controls
Partners
Implementers


Regional Center on Small Arms (RECSA)
Donors

Contact Details
The African Union Commission Headquarters
Roosevelt Street (Old Airport Area) W. 21 K 19
P.o.Box 3243 Addis Ababa, Ethiopia.
Tel.: (+251-11)5513822
Fax:  (+251-11)5519321
E-mail: situationroom@africa-union.org
 Attn: Defence and Security Division